ESTABLISHING CURB APPEAL
First impressions can make a big difference. Here are some tips that will put potential buyers into a positive mind-set as soon as they drive up to your home.
Landscaping should enhance not hide. Trim back overgrown bushes and trees. If necessary, shrubs should be lowered to a height near the bottom of the windows.
Clean out the flowerbeds and make them look good. Get rid of weeds and make a distinct border between flowerbeds and yard.
Flowers add color and beauty to your home. Invest in a few flats of flowers, that will last the entire growing season, or a large potted mum to dress up the front of your home.
Look at your property and straighten or repair the fence, if necessary.
Paint or stain your front and back step. Paint is cheap and extremely effective.
Do It Right the First Time! The first three weeks are the most critical time when marketing your home. This is why it is important to have the home priced properly and ready to show. You will have more activity in this period, because buyers who are in the market have seen existing houses and are anxious to see anything new on the market. If your home shows poorly or is overpriced, you may not get another chance to make a good impression. Remember the competition is fierce. You are competing with every other house in your price range that is currently for sale, new and pre-owned.
Pretend you are having the neighbours over for supper. How would you prepare the house?
Air out the house. You may be the last person to notice any peculiar odors in your home. However, visitors may, so search out offending odors coming from a kitty litter box, dog bed, mildew in the shower, or maybe cigarette smoke.
Minor repairs can make a big difference. Loose door and cabinet knobs, sticking and squeaking doors and windows, drippy faucets, warped cabinet drawers and other minor flaws detract from the homes value. Have them fixed. Many buyers believe there will be ten problems they haven't noticed for every one they do see.
CLEAN, CLEAN, CLEAN! Yes even the baseboards. Wash all the windows. Clean the windowsills and bottom of wood jambs. Wipe down the blinds. Replace any broken or cracked windows or mirrors.
Front Entry. Pay special attention to how your front entrance looks. Does your door need to be painted? Does the doorbell work?
Clean up the dog or cat hair. If you have a pet that sheds, clean up the hair, and remove dirty blankets that may be laying around for your pet to sleep on.
Light and bright is right. Replace burned out lights, put bulbs in every socket, keep shades and drapes open during the day. Buyers like bright and cheery.
Make your bed! Listen to mom this time; now is really the time to be sure all beds are made and clothes are picked up.
Clean out those closets. Pack up everything you haven't used in the last year. You are going to have to do it anyway and storage areas look larger when they aren't cluttered.
Store extra furniture. Too much furniture or furniture that is too large for the room makes a house appear smaller.
Really look at your kitchen as if you are a new buyer. Keep the oven clean, put new drip pans under the burners. Clean around the seal of the dishwasher door. Check for offensive odors. If your counter space is limited, put unnecessary items away.Less items on the counter the larger and more appealing it will appear. Take everything off of the fridge. If you want to have some magnets and memos there keep them on the side of the fridge.
Freshen up the bathrooms. Replace your shower curtain if needed and clean and polish ceramic tile and mirrors.
Clean out the fireplace and dispose of ashes. Put in fresh logs.
If you have a pool, keep it well chlorinated and absolutely spotless inside and out. August is an important month for homes with pools! If you are thinking about selling contact us today!
Keep children's toys out of the way. Be sure the yard and front entrance is free of toys and litter. Invest in some nice baskets for quick and easy pick up..
Get rid of the clutter! Remove all clutter (including some furniture) from the inside of your home, garage and back yard. Your home will look more spacious.
WHEN BUYERS ARE COMING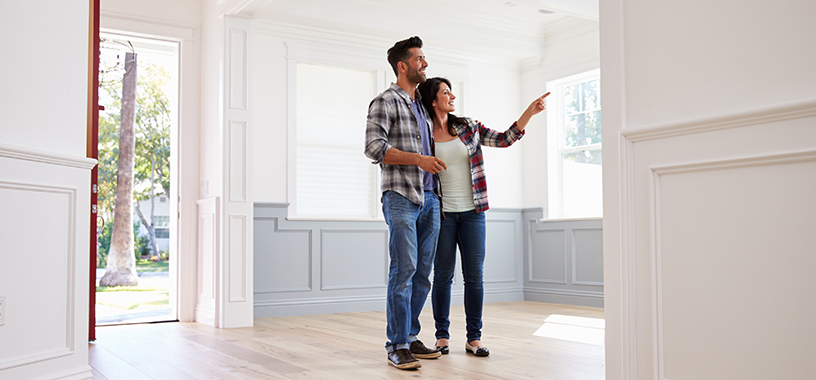 You have just received a call telling you that buyers are coming to tour your home. What should you do? Check out this list of tips.
Let in as much daylight as possible. Turn on lights, open drapes. If it's dark outside, turn on outside lights.
Open inside doors and turn on all of the lights so that the house will have an inviting feeling as the buyers move through.
Buy a welcome mat!
Turn off the TV and radio to avoid distractions.
Pick up clutter and put dirty dishes in the dishwasher. Take trash out if needed.
Get pets out of the way. Not everyone loves animals and your buyer may be allergic.
Bathrooms should be clean, towels folded, toilet seat down.
If an agent is bringing a buyer to show the home, make every effort to NOT be in the house during the showing. Buyers feel very uncomfortable when the owners are present. They typically will not voice any objections and will hurry through the home. Agents can be much more effective when they can handle objections on the spot or feel free to let the buyers spend time in the home. The longer the showing typically the better. The buyer will begin to picture themselves in the home and where they might put some of there own personal items.
Make your home look the way you would if you were having people over for dinner. it makes the buyer feel welcomed.
Always leave it ready to be shown when you are away from home. You never know when just the right buyer will come looking!
Some images used in this Blog from chopra center and imgflash